All you need to know about Chemical Peels
Types of Chemical Peels in Melbourne
Glycolic AHA Peel
Glycolic acid and Alpha Hydroxy Acids or AHA are the soothing ingredients of a chemical peel, hence, making glycolic AHA peels the gentlest type of chemical peel. This type of resurfacing removes only the very top layer of the skin. It is used more as an exfoliant as it does not involve real peeling at all.
Glycolic peels are a cost-effective means of achieving a smoother and clearer complexion. It can be used for the face as well as the body. While this type of peel is mild and gentle, it provides a quick skin texture booster. Glycolic peels are suitable for any skin type that can improve its tone.
Micro Enzymatic Peel
This type of peel is considered an ultra-gentle superficial skin exfoliator that uses enzymes and only targets dead skin cells. Just like glycolic AHA peels, these peels are gentle and can be used on all skin types and conditions. Micro enzymatic peels help promote a softer and brighter complexion while improving the hydration of the skin.
Beta Hydroxy Acid Peel
Beta Hydroxy Acids or BHA mainly consists of salicylic acid. These types of chemical peels are effective in treating acne and facial congestion. However, you should expect some mild peeling and redness after treatment.
These superficial peels remove the outermost layers of dead skin cells while stimulating the formation of newer and healthier skin. These help patients achieve a healthier complexion while improving pigmentation and reducing fine lines. However, you can achieve optimum results after a series of treatments.
Retinoic Acid Peel
These superficial chemical peels are used to increase the improvement rate of the skin while imploring its younger youthful-looking. Retinoic acid peels also help reduce skin damage caused by sun exposure while stimulating the production of collagen.
It also helps restrain the growth of harmful bacteria, hence, restoring the immune system of the skin. This type of peel treats sun damage while improving blood circulation and sealing in moisture deeper within the skin.
Pro-X Gel Peel
This is considered a medium or deep chemical peel that consists of glycolic acid, hyaluronic acid and botanicals that deliver a fresher, firmer, and glowing skin. Pro-X gel peels may be recommended for normal to dry and mature skin types and conditions.
This can also be used for patients with thickened problematic skin, blocked pores, uneven complexion, and those suffering from sun damage. This type of peel helps dissolve dead skin cells while stimulating collagen production and cell repair.
Medical Peel
Medical peels or Medipeels are deep chemical peels with a therapeutic strength administered by a dermatologist for a more advanced type of skin issues. These peels offer more profound skin rejuvenation and treatment for severe pigmentation, sun damage or wrinkles.
For patients who are looking for a solution to more even facial tone, smoother texture, reduced pore appearance, and fresher skin, a medical peel may be the best treatment for you. However, you may expect some flaking and mild redness may stick around for several days after treatment.
Reveal Peel
These superficial peels are a powerful blend of Alpha Hydroxy Acid and Beta Hydroxy Acid. These medium peels are considered an advanced peeling treatment that exfoliates and assists in restoring soft, fresh, smooth, and youthful skin.
Reveal peel offers minimal downtime and improved texture while removing the damaged top layer of skin and revealing the youthful and supple skin cells underneath.
Synergie Enzyme Hydropeel
This chemical peel consists of a combination of papaya acid, otherwise known as papain, and lactic acid. These acids are both gentle but effective compounds that are suitable for first-time patients of a chemical peel or those who have highly sensitive skin.
Synergie Enzyme Hydropeel offers an effective alternative to deep chemical peels without sacrificing your skin or your final results of a deep peel. After treatment with this chemical peel, you can expect brighter and clearer skin and a more even skin texture. It also aids in the foundation and makeup application.
Jessner Peel
These types of deep peels are a combination of salicylic acid, resorcinol, lactic acid and Kojic acid. They contain alpha hydroxy and beta hydroxy acids as well as resorcinol which is a derivative of phenol. These are very deep peeling agents that aid in good skin resurfacing.
In some cases, these peels are superficial but are mostly offer deeper peeling effects. The depth of the peeling effect is determined by the number of layers of peels placed on the skin. Patients will experience a frosty white colour after treatment for a short time as Kojic acid plays an important role in reducing pigmentation in the skin.
Jessner peel stimulates the deeper dermis level of the skin while boosting new fibroblasts and collagen. It also helps reduce signs of ageing like fine lines and wrinkles. Patients suffering from sun damage, hyperpigmentation, melasma, and acne scarring can experience the amazing healing effects of this chemical peel.
Precision Peel
Precision peel is a full spectrum exfoliation and deep peels treatment that targets resistant skin conditions including post-acne scars, hyperpigmentation, enlarged pores, and excessively oily skin. This type of peels is suitable for patients with normal oily skin or those with sun-damaged skin, hormonal pigmentation, and premature skin ageing.
Precision peels help promote blood and oxygen circulation underneath the skin while improving its tone and texture.
PCA Skin Peel
These chemical peels are suitable for all skin types. It helps improve damaged skin caused by acne, hyperpigmentation, scarring, facial lines, wrinkles and other skin concerns. and visible signs of ageing such as fine lines.
PCA skin peels contain bleaching agents, which makes them excellent when pigmentation mainly concerns the patient. With this peeling technique, you can enjoy a fresh complexion by removing old and dead skin tissues.
Purple Peel
These are medical-grade medium-depth chemical peels that contain lactic, glycolic, mandelic and salicylic acid. Purple peel offers an intensive effect in renewing, brightening and refurbishing the skin. It is ideal for severely pigmented, damages and aged skin.
When opting for a purple peel, you are required to have 3 to 4 weeks of full skin preparation with specialised skin care products recommended by your dermatologist.
This treatment is highly recommended for those with oily or acne-prone skin. Purple peel is oil-soluble, hence, it penetrates deeper into the skin. It removes damaged layers of the skin while promoting healthy new cell growth and reducing pigmentation issues. Purple peel also normalizes oil production while improving the appearance of acne scars.
Trichloroacetic acid Peel
Trichloroacetic acid or TCA peels provide amazing effects on the skin's topmost layer and improving its texture. TCA peels use a variant of acetic acid that addresses damaged or problematic skin like sun exposure, acne scarring, wrinkles and pigmentation concerns.
TCA chemical peels can be customised depending on the patient-specific treatment plan recommended by a dermatologist. However, patients will typically experience seven days to two weeks of downtime while their skin progressively renews and refurbished.
What is the best chemical peel treatment for you?
Skin type varies from one person to another. While you have normal skin, others may have dry or oily skin. Some patients also suffer from acne, sun damage, cold sores, pigmentation, or dehydration. And in as much as skin types vary, chemical peel treatments also vary from one person to another.
The best way to know what type of chemical peel works well with your skin is to visit your trusted clinic in Melbourne and seek the advice of your cosmetic doctor.
SKIN CLUB Cosmetic Doctors is the leading provider of chemical peels treatment in Melbourne. Our doctors underwent extensive training and studies to understand skin anatomy and how each type of chemical peel works on a certain skin type.
Is TCA CROSS the same as TCA peel?
Trichloroacetic acid chemical reconstruction of skin scars or TCA CROSS uses TCA in treating deep ice pick acne scar. Unlike a TCA peel that is administered to the entire face, TCA CROSS involves the use of time amounts of TCA solution on the scarring-affected area only.
Is there post-treatment care for chemical peels?
At SKIN CLUB Cosmetic Doctors, we want to ensure that you get the skin aesthetic goals that you desire. Your personalized treatment plan comes with a customized aftercare regimen specifically designed for a faster healing process.
Here are some pointers that you may consider after a chemical peel treatment:
You should avoid exposure to direct sun;
In case there is a need for you to go outside, use a broad-spectrum sunscreen all the time;
Avoid using products with skin irritants or allergens;
Smoking is not ideal; and
You should also avoid taking blood-thinning medicines or supplements for a few weeks following the procedure.
Are there side effects after getting deep chemical peels?
Every cosmetic procedure has equivalent risks and side effects. However, getting your chemical peels from your trusted doctor can reduce or even eliminate these risks and side effects.
In most cases, the side effects are temporary downtimes that resolve on their own after several days. Downtimes may include redness, peeling, swelling, bruising, pigmentation and mild scarring on the treated area.
If, however, these temporary side effects are aggravated or prolonged, it is best to consult your doctor immediately. It is also noteworthy to remember to discuss any or all medical conditions and medications that you are undergoing to help your cosmetic doctor create a treatment plan that will suit your need. By doing so, any adverse effects or risks may be avoided.
What is the difference between superficial peels and deep chemical peel?
While both superficial peels and deep peels combat many skin issues such as sun damage, acne, hyperpigmentation, and dehydration, each type of chemical peel is not a one-size-fits-all type of treatments. While superficial chemical peels are ideal for sensitive to normal skin, deep chemical peels are best for dry or oily skin.
Superficial peels are formulated with gentle and soothing chemical compounds that mostly address the conditions of the superficial or top layer of skin. Deep peels, on the other hand, work their wonders on both the superficial and the deeper underlying layers of the skin.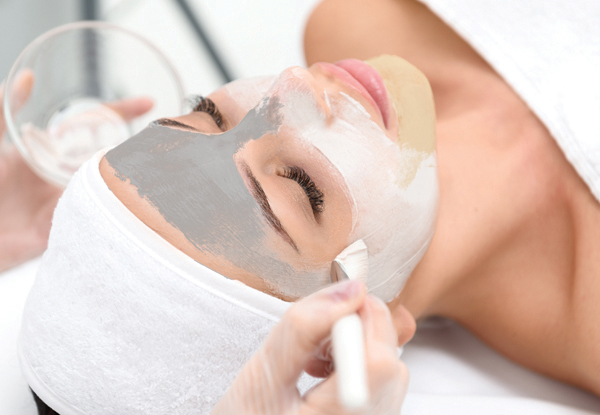 What happens during a chemical peel procedure?
A chemical peels treatment starts with cleansing your face and if a peel prep solution is necessary, it all be applied to the cleaned face. The peel is then applied by your dermatologist according to the prescribed duration. On average, chemical peels are administered between five to ten minutes.
You may feel some mild stinging while the ingredients work in the dermis. After the prescribed time of administration, the peel is neutralised. Serums and sunscreen are then applied post-treatment to reduce redness on the treated area and to promote faster and healthier healing.
How much do chemical peels cost?
On average, chemical peels cost around $595 per treatment.
The cost of the chemical peels depends on the type of chemical peel used, the laxity and condition of the skin, the number of peels to be used, the depth of treatment, and if there are other treatments combined to achieve your skin care goals.
To ensure that you get the best chemical peels in Melbourne, visit SKIN CLUB Cosmetic Doctors today!